Twose brings Bush Hog to the UK
Twose is excited to announce exclusive UK distribution acquisition for Bush Hog.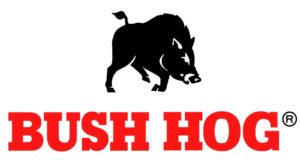 Bush Hog is the leading manufacturer of rotary cutters, finishing mowers, landscape tools and tractor-mounted implements, based in North America. Bush Hog is renowned across the pond for their enviable reputation for their ruggedness and durability in even the most challenging environments.
Tried and trusted.
Bush Hog is synonymous with rotary cutters and the act of cutting grass itself, after inventing the brush mower over 60 years ago, and is now often used as a generic term to describe the cutting of a field. Through their legendary power, precision and innovation, Bush Hog has coined the term If it doesn't say Bush Hog, it just won't cut it.
Twose is proud to bring the Bush Hog brand to the UK with the launch of three products:
Click here to learn more about Bush Hog products.
Get in touch